When I was 13-years-old, I heard the Radiohead song Paranoid Android and instantly became a fan. Ever since then, Radiohead's music has inspired me to pursue my passion for music and songwriting.

When I read the news about the stage collapse at Downsview Park in Toronto, I was quite devastated. Scott Johnson, Radiohead's drum technician, was killed in the incident. Even though I did not know Scott Johnson personally, I empathized with his family and the entire Radiohead team for their loss.

In turn, I decided to hold a series of benefit concerts in memory of Scott Johnson. In 2014 I used the money raised from the benefit show to purchase an electronic drum kit which I donated it to the Fort York Library in Toronto in memory of Scott. The great part is that anyone with a library card can play that drum kit for free!

When Radiohead's drummer, Philip Selway, was in Toronto, I had the pleasure of meeting up with him at the Fort York Library so he could see and play the drum kit.

Philip then informed me that the Radiohead team liked my drum kit donation idea so much that they planned to do the same at Manchester Central Library.

On September 6, 2015, live on BBC Radio 6, Philip Selway, alongside Guy Garvey (Elbow), Stephen Morris (Joy Division/New Order), and Jim James (My Morning Jacket), presented the drum kit donated in memory of Scott to Manchester Central Library. Both Philip and Stephen also gave Guy a drum lesson on the donated drum kit.

This entire experience has been quite a joy to see my small idea resonate with so many. It also excites me to think that these drum kits will most certainly inspire people to get into music like I did many years ago.
- David Porteous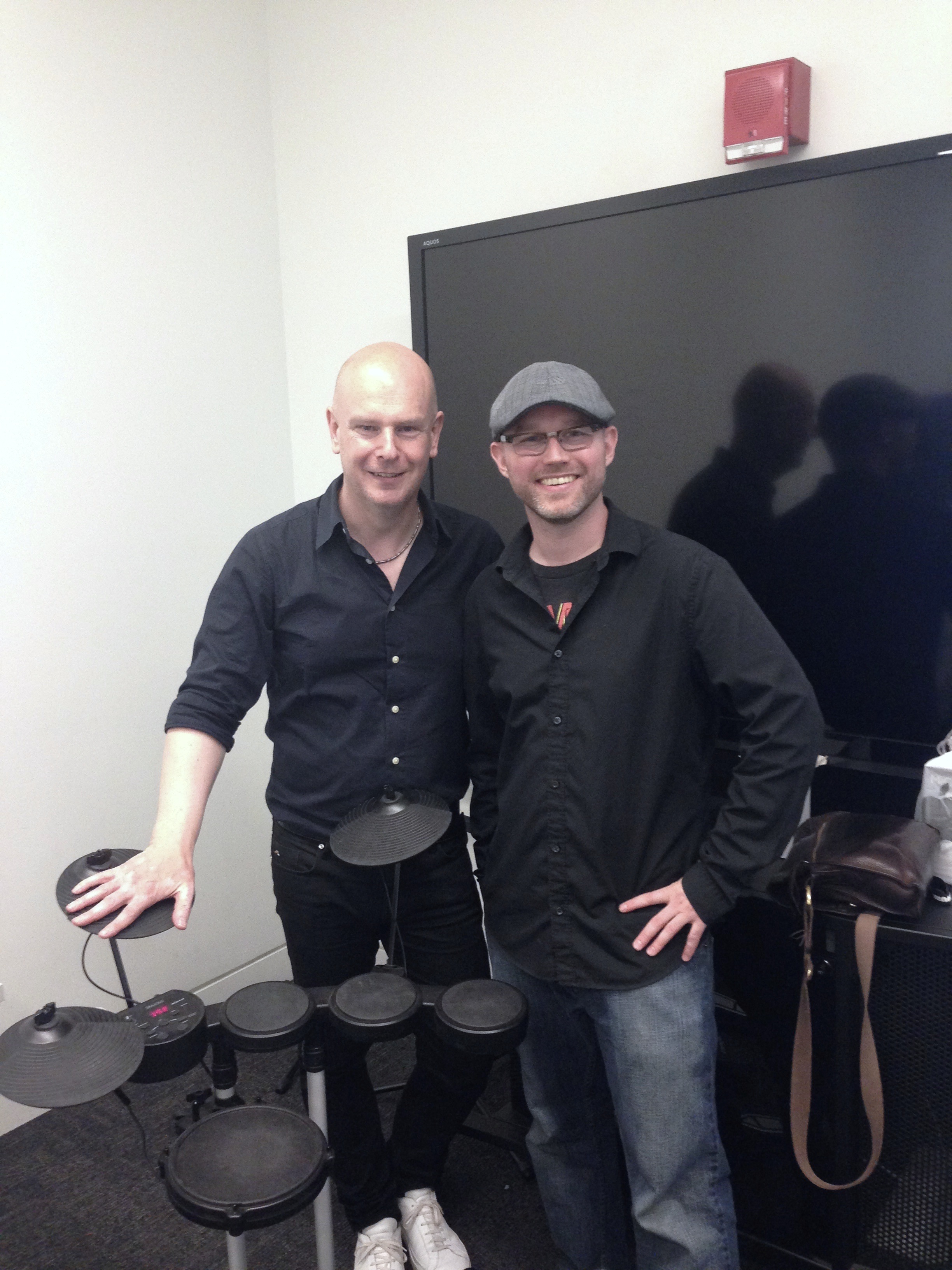 Philip Selway of Radiohead and David Porteous at the Fort York Library, Toronto, standing beside the electronic drum kit which was donated in memory of Scott Johnson.